Leverage this Advertiser's Secret and Grow Your Business.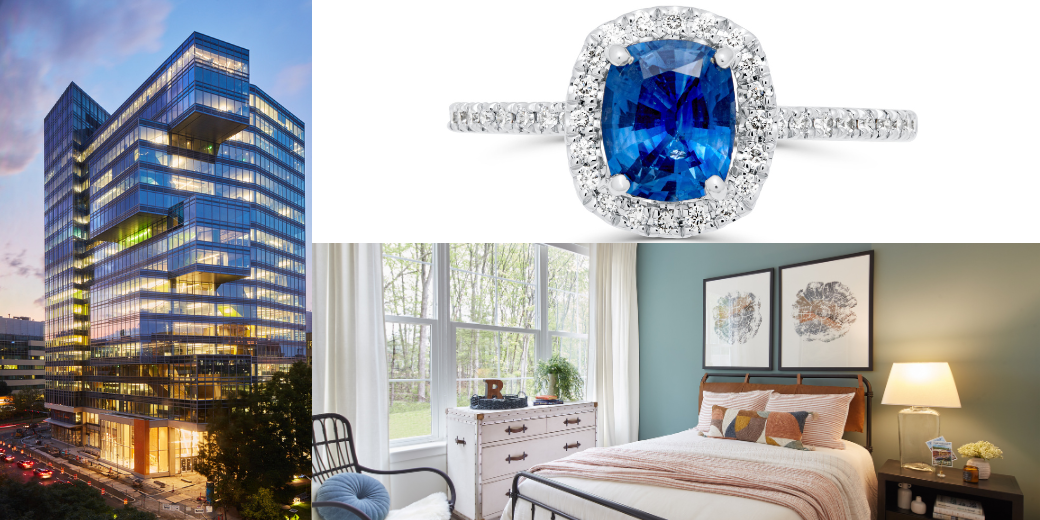 Architects, Interior Designers, Manufacturers, and Builders, are you seeking an edge over your competition? Did you know that people are more likely to remember pictures than words? It's called the "Picture Superiority Effect" and advertisers have known this for years. Read on to learn how to leverage this Effect.
Leverage a secret that advertisers have known for years.
Did you know those in the advertising world may know something you don't? Before I share this tidbit with you, let's first define the word advertising. Britannica.com defines advertising as "the techniques and practices used to bring products, services, opinions, or causes to public notice for the purpose of persuading the public to respond in a certain way toward what is advertised."
As a business owner or marketing professional I'm sure you don't think of yourself as an "advertiser." While that may be true, thinking "like" an advertiser can help you sell your services and products to prospective clients. Would you like to seek an edge over your competition? No doubt the answer is a resounding YES! One way to do that is using this advertiser's secret…people are more likely to remember pictures than words. It's true. It's called the "picture superiority effect." Think about the last time you read an ad in a magazine. Okay, maybe an online magazine. You may not recall the words next to the photo, but you more than likely recall the photo itself.
So, you're likely thinking "Of course, Delise is going to say images are important, she's married to a professional photographer after all!" And while that is true, by the end of this post you'll see that SCIENCE supports this logic and why it's money well spent to hire a professional photographer who is a specialist in your industry.
Impress your future clients
As the saying goes, "You only get one chance to make a first impression."
First impressions are everything. Think about when you first meet someone. While we like to think we're open-minded and welcoming to everyone we meet, we all form a first impression of someone we've just met to some degree. We make snap judgments about someone based on what we see or hear. How they dress, how they speak, how they look. Well, guess what? Your prospective clients are making snap judgments about your services and products too. According to an article in "Forbes Magazine," you have just 7 seconds to make an impression on a prospective client when they meet you.
While you may not be able to completely control what they think about you and your business when you meet, you can control what they think about your business BEFORE you meet. Most prospective clients review your website prior to contacting you and what you put on your website is WITHIN your control. What if the photographs on your website are what you refer to as "good enough?" Maybe you send an employee out with their iPhone or even have them use an expensive camera to photograph your building or your products. Or you hired a wedding photographer to take photos of your interior design or residential building project. With the science of the 7-second rule in mind, your prospective client is making a judgment about your business based on the photos of your projects taken by the wedding photographer that is "good enough." Take a moment to consider this…how many prospective clients have not contacted you due to the "good enough" images? Let me repeat that…how many prospective clients have NOT contacted you due to images on your website that you felt were "good enough?"
Why is excellence in photography important for your projects?
Here are some statistics to consider the essential need for professional photography:
When people read or hear information, they generally remember 10% of the information when asked three days later. If an image is paired with that same information, people can retain 65% of the information after three days – WOW!

According to online marketing influencer, Jeff Bullas, "In an online store, customers think that the quality of a product's image is more important than product-specific information (63%), a long description (54%), and ratings and reviews (53%)."

A Blog post with an image gets 94% more views.

Looking to grow your social media accounts? Strong images encourage social sharing.
We're all familiar with Etsy, the online marketplace for makers. According to Etsy, good product photography is critical. I realize that your services or products are far different from the products Etsy sells. However, take a moment to think about Etsy's perspective on photography:
Etsy's buyer survey shows 90% of shoppers said the quality of the photos was "extremely important" or "very important" to a purchase decision. It's so critical they created a "Handbook" for sellers.
Etsy's shoppers likely think the same as your "shoppers" i.e., clients. Superior photography that showcases your work in the best light will pique a prospective client's interest, increasing the chance they will take the next step and contact you.
The fact that people need quality photos to make a buying decision translates to customers/clients in any industry. And as Etsy's data shows, if the photography is professionally done, those clients may even spend more money.
In Etsy's research, reflected in the chart below, shoppers told Etsy that product photos are critical to their purchase decision. In fact, it's the MOST IMPORTANT FACTOR in deciding to buy.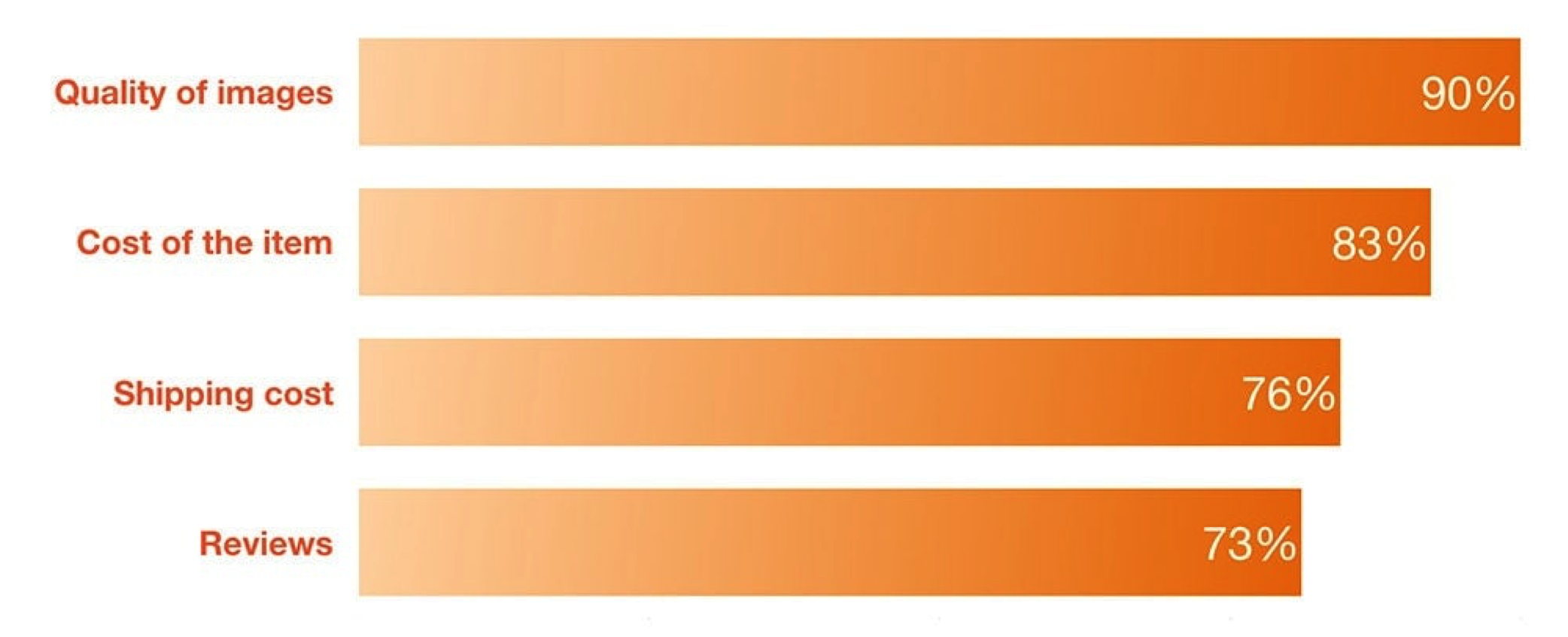 All of the data above demonstrates how important visual marketing (photography) is critical to your business and its long-term success.
Make the most money possible
Step back and consider those high-end products such as Tiffany & Co or Mercedes. These companies convey luxury and best-in-class products. How do they do this? Using professional photographers who are experienced in their industry and create best-in-class photos.
Having expert photography makes your company look professional. If you use high-quality images that convey professionalism and quality your clients will know you take your business seriously and guess what? You can charge more and launch your business to a new level. As you've seen in this Blog post, using an experienced professional photographer dedicated to your industry, will pay off by helping your business become memorable, build your brand, expand your social media reach, build client trust, and ultimately increase your bottom line.
Remember to think like an advertiser and leverage the "Picture Superiority Effect." Use your 7 SECONDS wisely and demonstrate the quality of your product or service and your professionalism with professional images taken by a professional photographer with experience in your industry.
So, that's a wrap. What's your impression? Was this [log worth your time? I hope so! I'd love to see your comments ⇓ on this Blog or suggestions for future posts.
Take a moment to subscribe below ⇓ if you're looking for educational, monthly blog posts that will be worth your time.
Don't miss last month's blog post: "5 Steps To Maximize Your Photoshoot."
Credit:
Subscribe to stay up to date with our adventures.